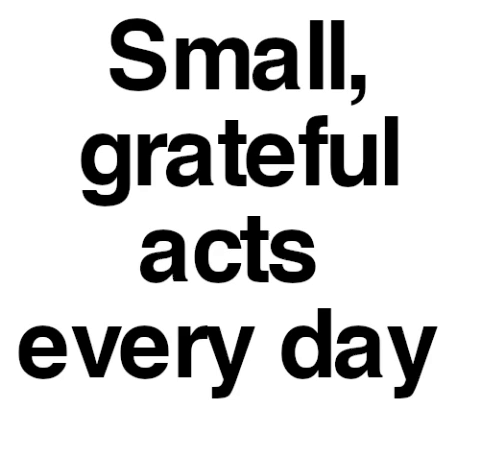 AGARU PROJECT
Agaru (Japanese): to help something rise, to lift something, to bring up
Hospitality is VERY challenging. Why?


How do we approach that challenge?

Simple: ask.

We ask everyday customers to give us an idea of the quality of the service. It could be anyone and anywhere, but good service is universal.
Our Mission Statement: Helping talent rise
Our vision: To be the go-to resource for service staff everywhere
Who are we:

We are a team of hospitality experts with many years in the field. We have lived the pain and the stress of the job over and over.
We know it can feel frustrating, ungrateful and that you have no control over your life. Customers cannot make a positive difference beyond tips.
And for enterprises being in the dark about customer satisfaction is also frustrating and even downright risky.
We think it is time things are done easier, with greater benefits for all; customers, enterprises and staff all contribute to the exchange.
It is time that all parties can benefit from their participation.
Think tripadvisor + linkedin for the staff;
an objective tripadvisor + HR management system for enterprises.
How?
We collecting data for those whom are great at their job, and do it with heart.

Ideally this record will serve as a reference of skill, and be part of the staff credentials wherever else where they may go. We'll vouch for the staff talent so that they can find other opportunities or training or even loans and access to credit otherwise unattainable.

Enterprises will gain better insight of the performance of their teams with more granular data and customers will be rewarded for sharing their views in a simple way, where they can help others help themselves through their talent.
In a way, Agaru is a rethink of the relations between staff, customers and enterprises.
Our Values:
Honesty
+ We work for The People, so we must be honest to them
Grace
+ We must be always act with grace and civility
Gratitude
+ 'happiness makes us grateful, but gratefulness makes us happy.'
Fairness
+ We bring good and positive things to our users and clients
Generosity
+ Without the participation of others we can't exist, so we must give back to our users, participants and society at large
Attitude and Aptitude
+ We reward good attitude and aptitude towards work and life
We are a team born out of necessity and believe that gratitude can go beyond money to help change someone's life for the better
OUR ORIGIN STORY
This man, Anthropologist Phillipe Bourgoise, lived with crack dealers in NYC, trying to understand WHY? Why anyone would do it? It's dangerous, bad for society… do they know?
Governments couldn't figure it out. Police couldn't. Media couldn't. But he went to live with them and learn their ways. . .
And his conclusion got us thinking: There had to be a better way, something more productive for society.

(READ MORE)
---
Our Business Model

So we propose a model of profit sharing that benefits users, hospitality customers and registered participants, where all can be rewarded for their participation (users and customers) and doing a good job (registered staff).

One cannot exist without the other. Both need each other.

Working together both can have mutually rewarding interactions.
Our long term commitment
We will give back most of our revenues to the participants, as it ensures continual growth, the health of the platform and a more equitable distribution of the wealth created by the data generated by the users.
We will give back with a preference to developing nations, as the disparities are much greater. A dollar, for example, may not be much in North America, but it is a significant amount in some places.
Our Sustainable Development goals
We believe that by having tangible proof of skill and aptitude we can change the conversation and bring real empowerment to people everywhere.

Our solution holistically approaches the UN SDGs 1, 5, 8, 9, 10, 11 and 16
The best way to help people is to help them help themselves.


By being able to prove with third party verification talent and work aptitude we can create much better and longer lasting opportunities for employees everywhere:

1. Reducing inequality, by enabling access to opportunity regardless of age, gender, creed, origin or politics

2. Creating a infrastructure of support and access based on the efforts of the employee, beyond any politics at work or local governments

3. Creating greater economic opportunities by proving that the employee has the valuable skills necessary to do the job, therefore being paid accordingly
---
Our platform will open opportunities that were simply not possible before; by having a record of skill staff can prove their talent and have a measure of feedback that doesn't exist now. By having proof of employability this can open doors to loans, credit, further training or better jobs.
For enterprises this record is very valuable as well; knowing what customers are thinking is crucial to any enterprise.
We are the ones that the prophet Peter Thiel foretold about: 'not from the valley, not technical, will empower people'
Big picture:
Ultimately we will bring people everywhere what they deserve: Respect and dignity. Cannot be bought or sold. It will be built by the talent and effort of the individual. We will make it tangible.
'happiness makes us grateful, but gratefulness makes us happy.'
ABOUT OUR LOGO
The pineapple is the international symbol of hospitality. The character inside means people.
Add a star and here you are.
---
FOUNDER
Adrian Marquez, Anthropologist (University of Toronto), Sommelier.
20+ years experience in restaurant trade. Lifetime entrepreneur. One of a kind.
LinkedIn
ADVISORS

Nataly Rico, E. Eng, MBA.
Electrical Engineer with many years of experience in business and managing personnel in Venezuela as an entrepreneur.

Linkedin
Daniel Oliveira, MBA. Marketing Advisor.
Currently marketing at a large multinational, years of experience in Consumer Goods
ACADEMIC COLLABORATORS
Nafiseh Izadyar, PhD candidate Comp. Sci. Lakehead University
LinkedIn

Zeinab Teimoori, PhD candidate, Comp Sci. Lakehead University
LinkedIn
Peter Wiltshier, PhD
Consultant Researcher Community & Tourism Development NZ at Research Consultancy Linkedin
Ali Bavik, PhD
Assistant Professor at the Macau Institute for Tourism Studies (IFTM) LinkedIn

ONBOARDING COLLABORATORS (joining soon)

Former Secretary UNWTO
---
OUR CERTIFICATIONS
(Click image to verify)
---
LAND ACKNOWLEDGEMENT
We acknowledge the land where we work is the traditional territory of many nations including the Mississaugas of the Credit, the Anishnabeg, the Chippewa, the Haudenosaunee and the Wendat peoples and is now home to many diverse First Nations, Inuit and Métis peoples. We also acknowledge that Toronto is covered by Treaty 13 with the Mississaugas of the Credit.
---
---
---